Welcome to CPCS
The mission of Chesapeake Public Charter School is to offer each student a unique educational experience within a reflective learning community. Through a modified school calendar, multi-age students in small class settings will engage in a curriculum of meaningful connections and diverse perspectives. This engagement will be achieved using technology, the environment, the arts and community resources. This school will provide a safe, orderly, caring and joyful reflective atmosphere in which respect for all is evident and the outcome of empowered, self-directed learners is expected. Our goal is to build a solid foundation for higher education and the desire to continue learning, growing, sharing, and contributing in multiple capacities throughout each person's life.
Direct Donations
Monetary donations are always welcome. Make an online payment using this PayPal link. You can choose whether you would like to make a one-time donation, or whether you would prefer to make a recurring, monthly donation of a smaller amount. The Chesapeake Charter School Alliance is a non-profit with 501(c)(3) status with the IRS; all donations made to us are tax-deductible to you.
Please don't hesitate to reach out with questions, donations, offers to help, and other fundraising ideas. My email is This email address is being protected from spambots. You need JavaScript enabled to view it.;or 240-925-4132.
Thank you for all you do for CPCS. I look forward to seeing many of you at a fundraising event in the New Year! Shannon Norris.
CPCS Celebrates National School Choice Week Jan 27-31
NATIONAL SCHOOL CHOICE WEEK
Held every January, National School Choice Week shines a positive spotlight on effective education options for every child.
The goal of National School Choice Week (NSCW) is to raise public awareness of all types of education options for children. These options include traditional public schools, public charter schools, magnet schools, online learning, private schools, and homeschooling.
Learn more about National School Choice Week by visiting https://schoolchoiceweek.com/
SPIRIT WEEK
Let's celebrate CPCS (your school of choice!) together with SPIRIT WEEK!
(No masks or full face paint, must follow SMCPS dress code)
MONDAY –Sports/Jersey/ Athletic wear day
TUESDAY- Decade Day - Dress up as your favorite decade -OR- as your cute younger self
WEDNESDAY- Mismatch Day
THURSDAY- Pajama Day - Wear your favorite school appropriate pajamas
FRIDAY- Dress up like a 100-year-old (celebrating the 100th day of school) -OR- CPCS colors and spirit wear
1, 2, 3, 4 CPCS DECLARES A PENNY WAR!
Penny Wars will run from Monday, January 27th and will close at the end of Chili Bingo Night on January 31st. The objective is to fill your class jar with pennies and bills. Sabotage other classes with your nickels, dimes and quarters.
Chili Bingo Night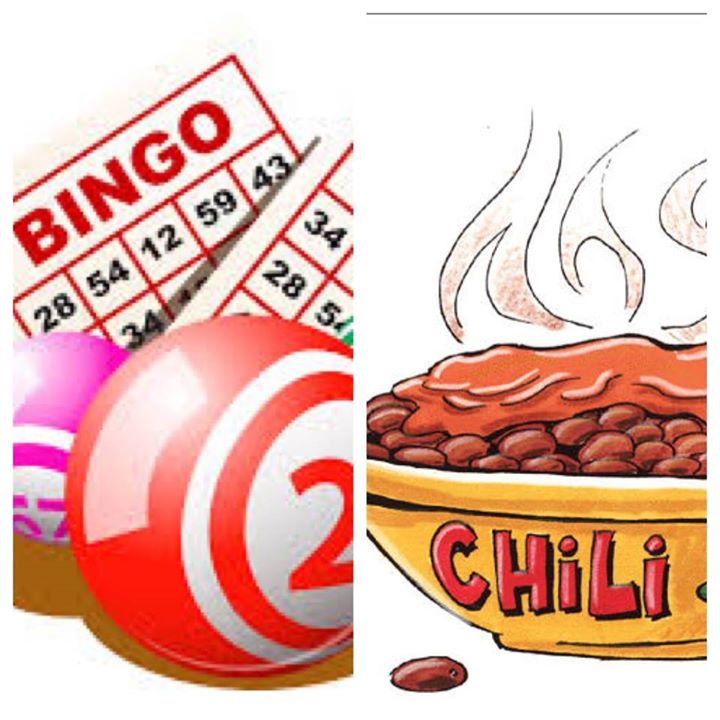 Join fellow CPCS families for a potluck style dinner of chili, mac & cheese, or soup! We will close the evening out with a couple rounds of bingo! Fri, 31 Jan, 5:30 - 7:00 pm.
Admission is $5/person with a max of $25 per family. Annual Pledgers will have free entry. RSVPs and sign-ups are requested by January 28th. Sign up here: http://tiny.cc/8bfqiz
Think you have the best chili? Enter the cook-off competition! We will have 2 categories: Adult or Kids. Prizes will be awarded to the top 2 chilis that receive the most votes in each category. There is a $5 entrance fee for each chili entered. Voting tickets will be available for $1 each or 6 for $5.
Go Green!!! Bring a refillable water bottle and receive a free voting ticket.
If you would like to lend a hand with set up, please contact Melanie Chadwick (This email address is being protected from spambots. You need JavaScript enabled to view it.)
A Vintage Affair: Leap Back to the Roaring 20's
A Vintage Affair: Leap Back to the Roaring 20's
It is time again for our annual silent auction! A Vintage Affair is our largest fundraising event of the year, raising $15,000-$20,000 for our school. Our theme this year is a "Leap Back to the Roaring '20s". The evening features delectable hors d'oeuvres from Quality Street Kitchen, handcrafted cocktails and a chance to bid on some amazing silent auction items.
This year's event will be held on Saturday, February 29th from 7 pm-11 pm at the Bay District VFD Social Hall in Lexington Park, Maryland. Tickets are $30 each through February 14th and can be purchased via Event Brite (https://www.eventbrite.com/e/a-vintage-affair-leap-back-to-the-roaring-20s-tickets-90319671569) or by submitting payment to the school. Mark to the attention of Mrs. McLeod and checks payable to CCSA. Be sure to order your tickets early, prices go up on February 15th to $60 each. Cocktail attire is requested for this event and period attire is highly encouraged.
To help make this event a success, we need your help! Donations for silent auction items are greatly appreciated. Have something new that you just aren't going to use? Maybe a gift card? How about a talent, craft or hobby that you would like to share? Perhaps a vacation home? The possibilities are endless. We also have sponsorship opportunities for local businesses!
Help us get the word out! A Vintage Affair is open to everyone in our community. The more attendees, the more money we raise. Share the flyer with family, friends and your community.
If you would like to donate or if you have any questions, please contact Shannon Norris, shannon.norris1@gmail.com or 240-925-4132.