Career and College Center
Welcome to the Leonardtown High School Career and College Center
Career Center Page College/Military Visits Scholarships/Money for College Athlete Corner Student Corner Parent Corner
---
College/Career Liaison: Traci Hazlegrove
(301) 475-0200 (ext 27139) tlhazlegrove@smcps.org
Hi everyone! My name is Traci Hazlegrove and I am the College and Career Readiness Liaison here at LHS, I am here for any needs that students or parents may have preparing for life after high school. I am located in the Career Center (2E44) which is open during the school year from 8:00 a.m. to 3:00 p.m. Students and parents can meet with me about the college process/college search, testing, summer programs, jobs, or other college and career related topics. Please do not hesitate to call or email me to set up an appointment! You can also bring your lunch to the Career Center so that we can work together to make your higher education goals a reality!
St. Mary's County College Access Program: College Access Program/for juniors and seniors
Advisor, Rebecca Russell (301) 475-0200 rkrussell@contracted.smcps.org.
Would you like to earn an extra million dollars? According to the US Census Bureau, that is the difference in lifetime earnings between a high school graduate and a college graduate. Navigating through the college process can be a challenge.
The College Access Program (CAP) at Leonardtown High School is designed to work with students, one on one, to achieve their higher education goals. Weekly sessions for juniors and seniors help students with career choices, college matching, SAT info, scholarships, financial aid information and other topics. Sessions are held in the College & Career Center during a student's lunch on Monday for Juniors and on Wednesday for Seniors. Any student with a 2.5 GPA and above is encouraged to attend.
__________________________________________________________________________________________________________________
SCHOLARSHIPS
There are currently scholarships available for all grade levels. You can find the scholarships along with the requirements and due dates at the following link. If you have any questions please do not hesitate to ask!
---
UPCOMING EVENTS
Please see Mrs. Hazlegrove to sign up for any of the following events!
---
SAT/ACT INFORMATION
Redesigned SAT - Spring 2016
SAT TEST DATES FOR 2018/2019
2018-19 SAT Administration Dates and Deadlines
SAT Date
SAT Subject Tests Available
Registration Deadline
Late Registration Deadline
Deadline for Changes

August 25, 2018

See SAT Subject Tests available on this date
July 27, 2018

August 7, 2018 (for mailed registrations)

August 15, 2018 (for registrations made online or by phone)

August 15, 2018

October 6, 2018

See SAT Subject Tests available on this date
September 7, 2018

September 18, 2018 (for mailed registrations)

September 26, 2018 (for registrations made online or by phone)

September 26, 2018

November 3, 2018

See SAT Subject Tests available on this date
October 5, 2018

October 16, 2018 (for mailed registrations)

October 24, 2018 (for registrations made online or by phone)

October 24, 2018

December 1, 2018

See SAT Subject Tests available on this date
November 2, 2018

November 13, 2018 (for mailed registrations)

November 20, 2018 (for registrations made online or by phone)

November 20, 2018

March 9, 2019



Register

Learn more
SAT Subject Tests not offered on this date
February 8, 2019

February 19, 2019 (for mailed registrations)

February 27, 2019 (for registrations made online or by phone)

February 27, 2019

May 4, 2019



Register
See SAT Subject Tests available on this date
April 5, 2019

April 16, 2019 (for mailed registrations)

April 24, 2019 (for registrations made online or by phone)

April 24, 2019

June 1, 2019



Register
See SAT Subject Tests available on this date
May 3, 2019

May 14, 2019 (for mailed registrations)

May 22, 2019 (for registrations made online or by phone)

May 22, 2019
ACT TEST DATES FOR 2018/2019
2018-2019 Test Dates (National)

| Test Date | Registration Deadline | (Late Fee Required) |
| --- | --- | --- |
| September 8, 2018** | August 12, 2018 | August 13-26, 2018 |
| October 27, 2018 | September 28, 2018 | September 29-October 14, 2018 |
| December 8, 2018 | November 2, 2018 | November 3-19, 2018 |
| February 9, 2019 | January 11, 2019 | January 12-18, 2019 |
| April 13, 2019 | March 8, 2019 | March 9-25, 2019 |
| June 8, 2019 | May 3, 2019 | May 4-20, 2019 |
| July 13, 2019* | June 14, 2019 | June 15-24, 2019 |
---
FREE SAT/ACT/ASVAB Preparation Resources
Free ACT Prep from Number2
Free SAT Prep from Khan Academy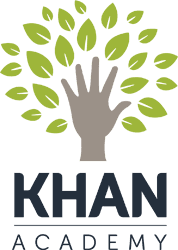 Free ACT/SAT Prep from PrepFactory

Free ACT/SAT/ASVAB Prep from March2Success
---
---
Financial Aid
---